EDIT: I added some more pics of the brushes for comparison. Hope this helps!

I had a really hard time deciding whether or not I should cancel my Colour Forms order. I did actually call them to cancel, but they had already charged my card so my options were to either go pick them up and keep them or go to the store on pick up day and get a refund... I decided to pick them up and play with them to see if I really want to keep them... I got the advanced brush set & Naked to the Core l/s. I have to say that I'm definitely keeping the lipstick! When I pre-ordered them, I didn't swatch them on my lips since I would never let one of the tester lipsticks ever touch my lips so I swatched them on my hand and decided I liked it enough... But I tried my new one on today after I picked it up and I LOVE IT! It's now my HG nude lippie! It doesn't make me look washed out and it has a hint of pink in it. I think it'd make a really nice color for the winter time.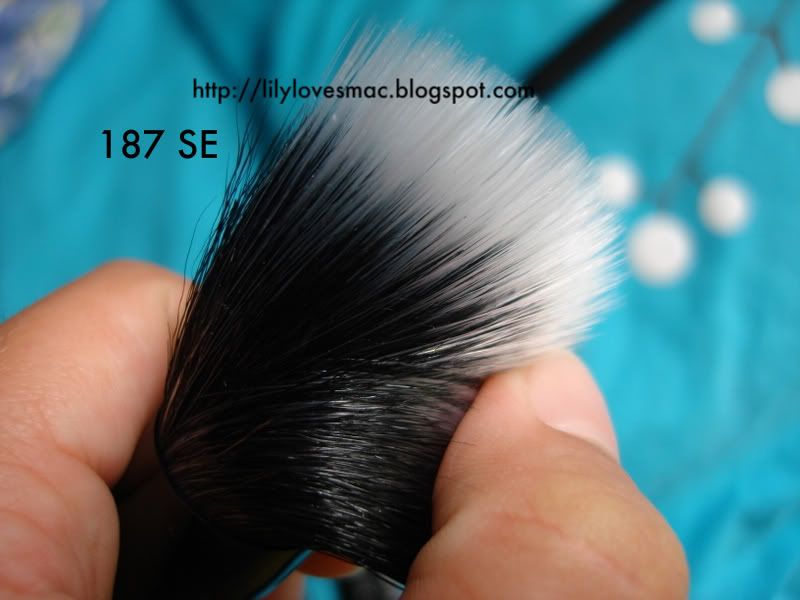 The 168 SE is just as good quality as the regular one except it's so much smaller! meaning the handle AND the brush head itself. I prefer the regular sized one for everyday use, but I guess the small one would be good for traveling. I haven't used any of the brushes yet so this is all from feeling their texture, bristles, and stiffness. The 168 SE might be good for small blushes like ELF blushes or sample jars.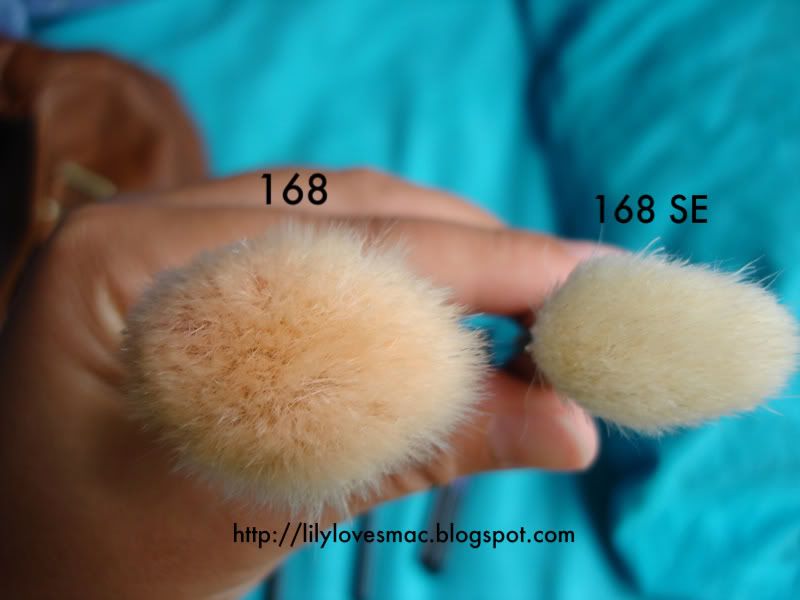 The 219 SE is tapered like the regular one, but the SE is not as pointy (meaning not as precise), but it'll still do the job for putting color on the lower lash line and in the crease. It seems like the SE has more brush hairs than the regular which is weird in my opinion... Why waste money on producing a brush with more bristles than the regular one? lol.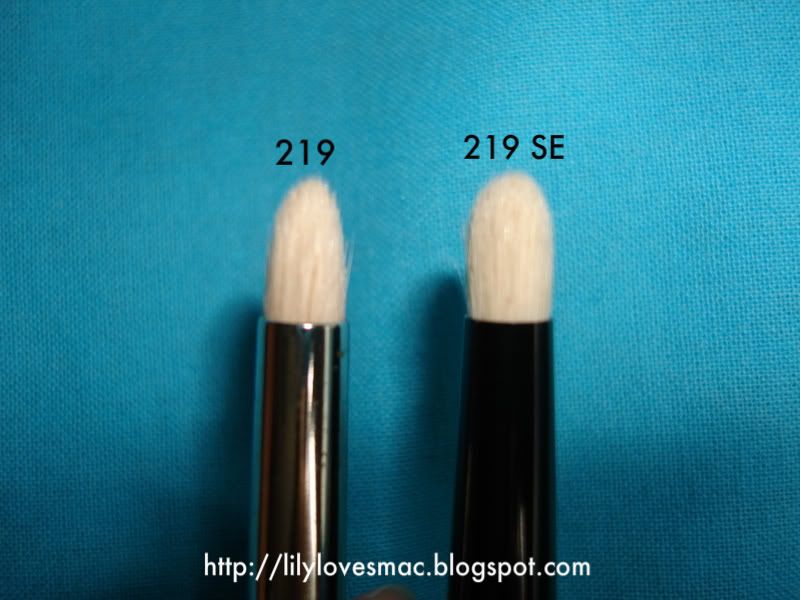 I don't own the regular sized brushes of the 275 SE and the 212 SE, but they seem alright. The 275 SE is pretty soft and very very flimsy. The bristles practically bend over when you put pressure on them. It does seem like it'd be very easy to just sweep color across the lid though since it's angled.

I can already tell that the 212 SE is going to be a good brush. It's a flat liner brush and the only liner brushes I've used are angled ones. This one is very stiff (EXTREMELY stiff!) which makes it ideal for putting on eyeliner. It's small and I think that's a good thing since I'll have more control over applying my eyeliner.


I had no intention of keeping this brush set until I washed them lol. Now I'm kinda growing fond of them. I think I just need to kick myself in the behind for hoarding things that I do not need and just want. I also checked out the Electro Flash, Sonic Chic, & New View collections, but surprisingly enough, I didn't like ANY of them! All of them were just way too shimmery for me and I usually like a little bit of shimmer, but those babies were super shimmery! Sucks for the MA that kept trying so hard to push for a sale. I hate when they do that! Why can't they do it when I need them at the right time when I actually want a makeover and actually need help? lol.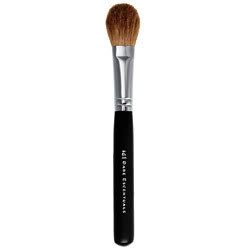 Product:
Bare Escentuals Blending Brush for eyes

Packaging:
5 out of 5

Overall:
1 out of 5

Price: $18
Would you buy this again? No

PROS:
The brush does not shed at all. I've had this for a good 3-4 years now and the silver lettering is still intact. It's been jumbled around with the rest of my makeup, but the lettering still holds up.


CONS:
This DOESN'T work! First of all, the brush size is way too big for eyes. It looks like it'd be more appropriate as a face brush. It also doesn't BLEND like it's supposed to. One swipe over the eyelid and it ERASES the eye shadows that are on there. It literally swipes all the color off as if I never even applied eye shadow in the first place! If you're looking for a good blending brush, check out MAC's 217 or 224 brush.

Ecotools Brush Set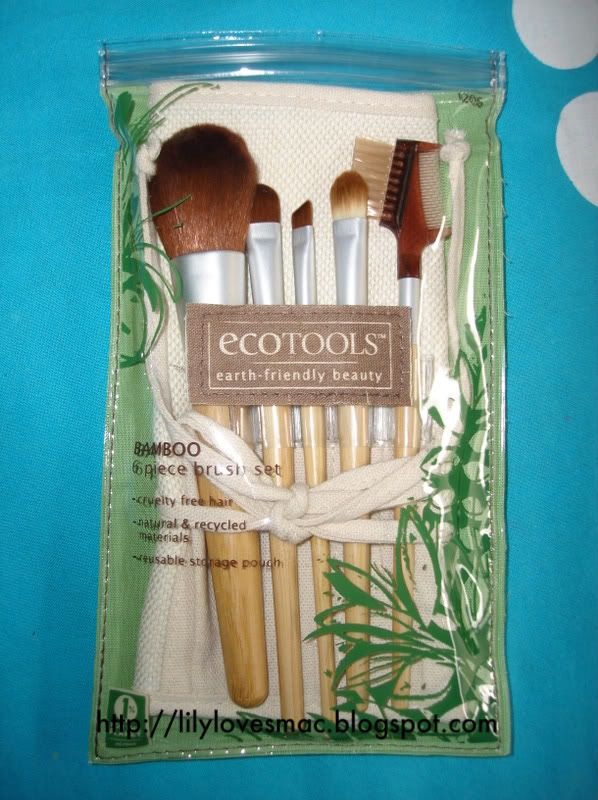 I was wandering around in my local Walgreens when I spotted this baby. After seeing it on
Vanessa's
blog, I thought I'd give these brushes a chance. I could tell that they were super soft even in the plastic bag that they came in. I tried to whip em out of the bag to feel the bristles, but you actually have to cut off the top to open them! smarties... Anywho, I ended up buying them and I'm glad I did! The brush set was around $12 for 5 brushes--a blush brush, eye shadow brush, eyeliner brush, concealer brush and brow brush. If you buy them separately, I think they're all around $7 each except the eye shadow brush alone is $4... So it's way more worth it to get the whole set. My only concern is how big the eye shadow brush is... It'd do better as a concealer brush in my opinion...